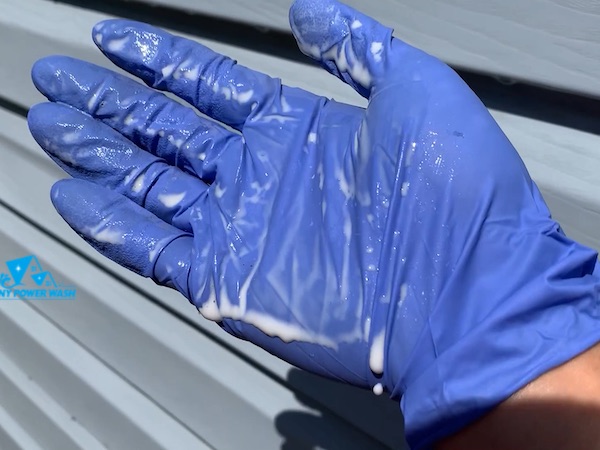 Oxidation around your home
Given some time, the paint and plastic surfaces of your home will get old, fade, and become less shiny, because of oxidation. It is often seen on vinyl sidings and painted metal surfaces such as gutters, soffits, and aluminum sidings, on homes with less maintenance.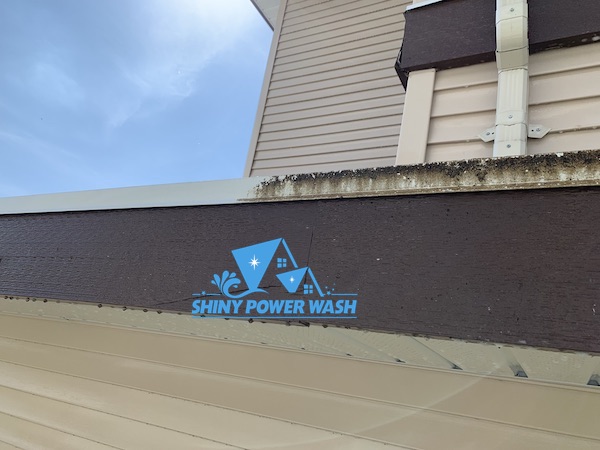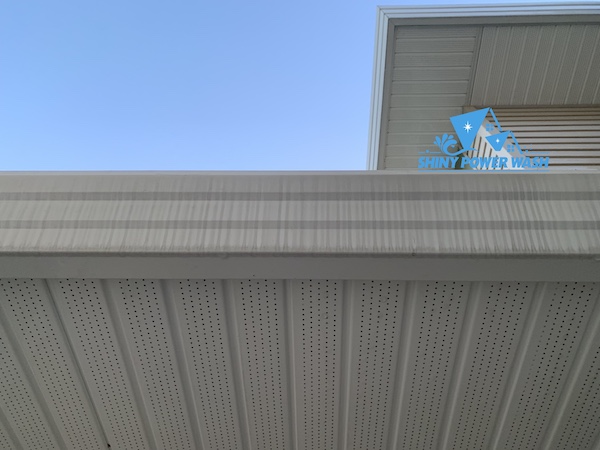 Dirt and organic buildups that have been sitting on a painted surface for too long can slowly eat the paint and speed up oxidation. Vinyl sidings can also fade slowly when exposed to sunlight.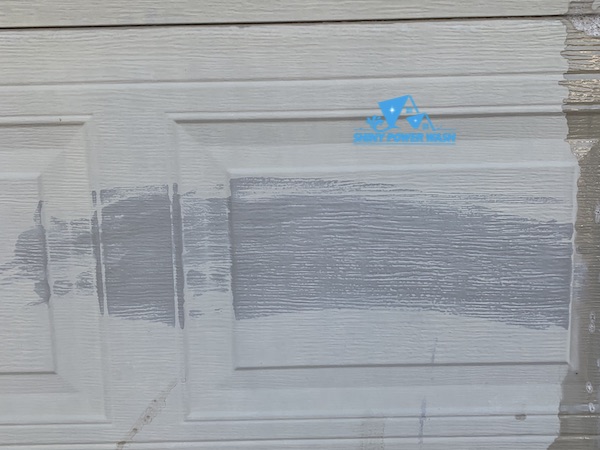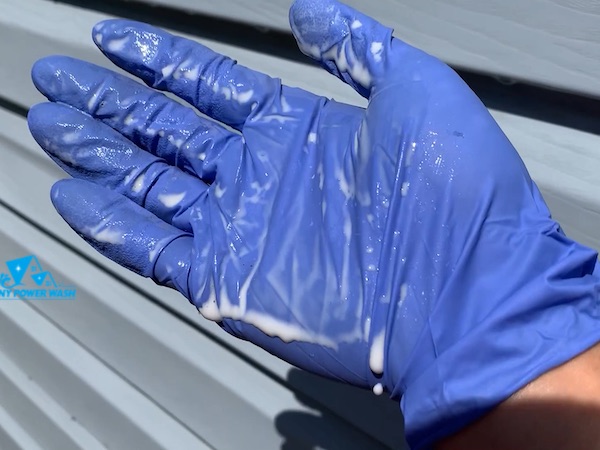 How do I know it's oxidized?
Rinse the surface well with a garden hose, wear a pair of dark-colored rubber gloves and lightly wipe the surface, if you see some chalky residue coming off, it is oxidized. Black or gray streaks on metal gutters are often a sign of gutter oxidation too.
Can oxidation be cleaned?
Technically speaking, no! You wouldn't expect a car wash to bring the dull paint (oxidized) to shiny. Same thing on house washing. Oxidation cannot be "cleaned" but SOMETIMES can be "removed" or "waxed". Our regular house washing is meant to clean all the dirt and organic buildups on your home, but not oxidized paint or plastic.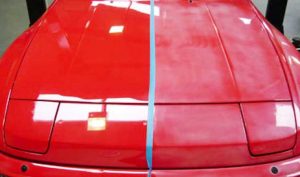 Oxidation Removal Service
We offer oxidation removal services, similar to a car paint restoration. We remove oxidation on gutters and vinyl sidings, also called Gutter Brightening and Vinyl Restoration, respectively. Oxidation removal will be a little more expensive than cleaning, but a lot cheaper than replacing.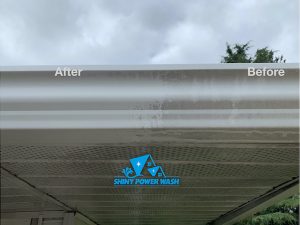 How do you Remove Oxidation?
We use chemical specially designed for oxidation removal to further loose the oxidized paint or plastic and then lightly rinse or brush it off. Under no circumstance should you use high pressure on oxidized surfaces. IRRETRIEVABLE DAMAGES could happen! In case it did happen, please contact us. We might have a solution.